It is our goal to make it as easy as possible for you to create marketing automation emails, now with ChatGPT support. With the email wizard based on ChatGPT, creating emails and newsletters becomes a breeze!
The email wizard uses OpenAI's current best generative AI called ChatGPT to help you create professional newsletters and emails. Whether you're a beginner or an experienced email marketer, the Wizard is here to help.
Very simple. First select the target group and template. Then briefly enter the most important points of your message, press the button and your e-mail will be created for you.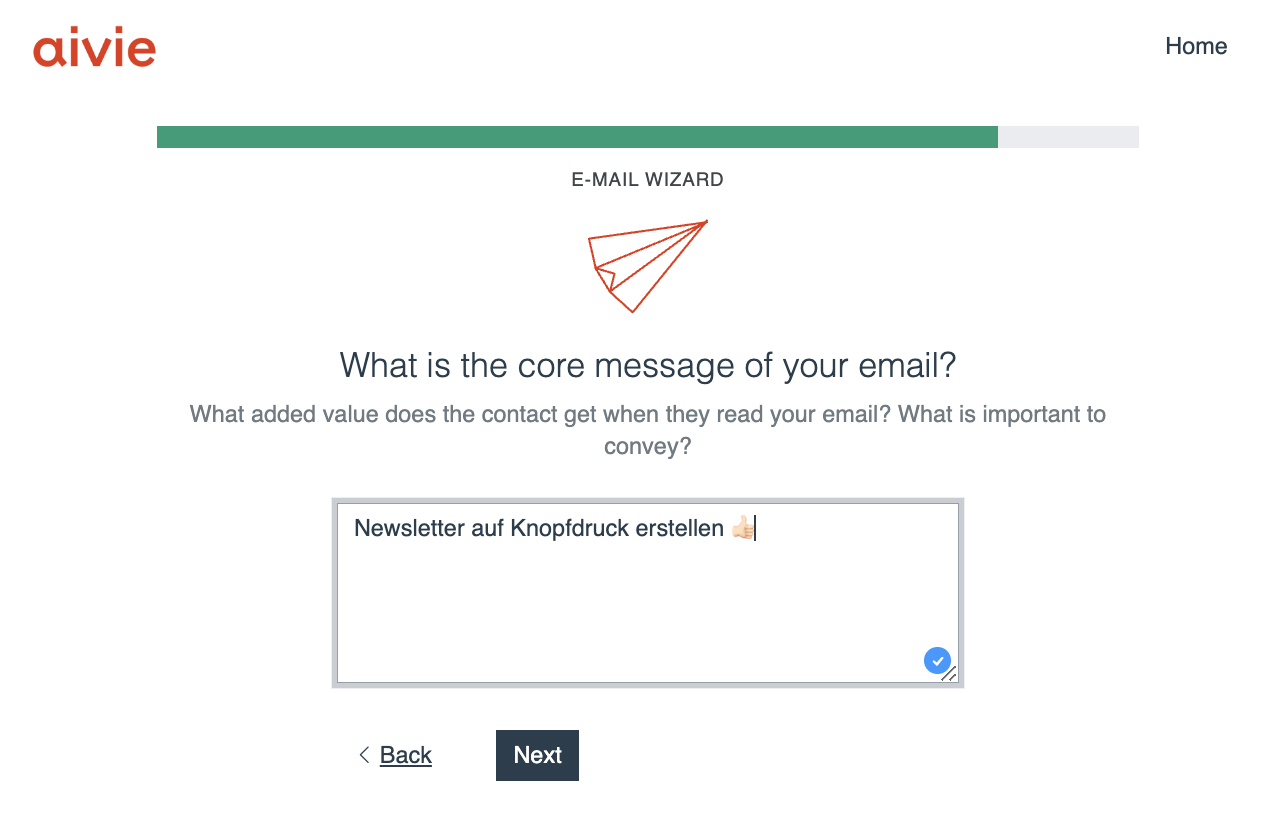 Try it out! Click on the link below and experience how easy it is to create your newsletter.
This feature is currently available free of charge for Aivie customers.
Use ChatGPT for Mautic?
We are happy to make the feature available to the Mautic open source community if there is enough interest.