The preview text is displayed in the preview of the e-mail program before the contact opens the actual email. With Aivie you can set a preview text in the email builder.
This is how you proceed to set the preview text:
In the Email Builder, select the body of your email.
Now the Preview field appears in the sidebar.
Enter your preview text here.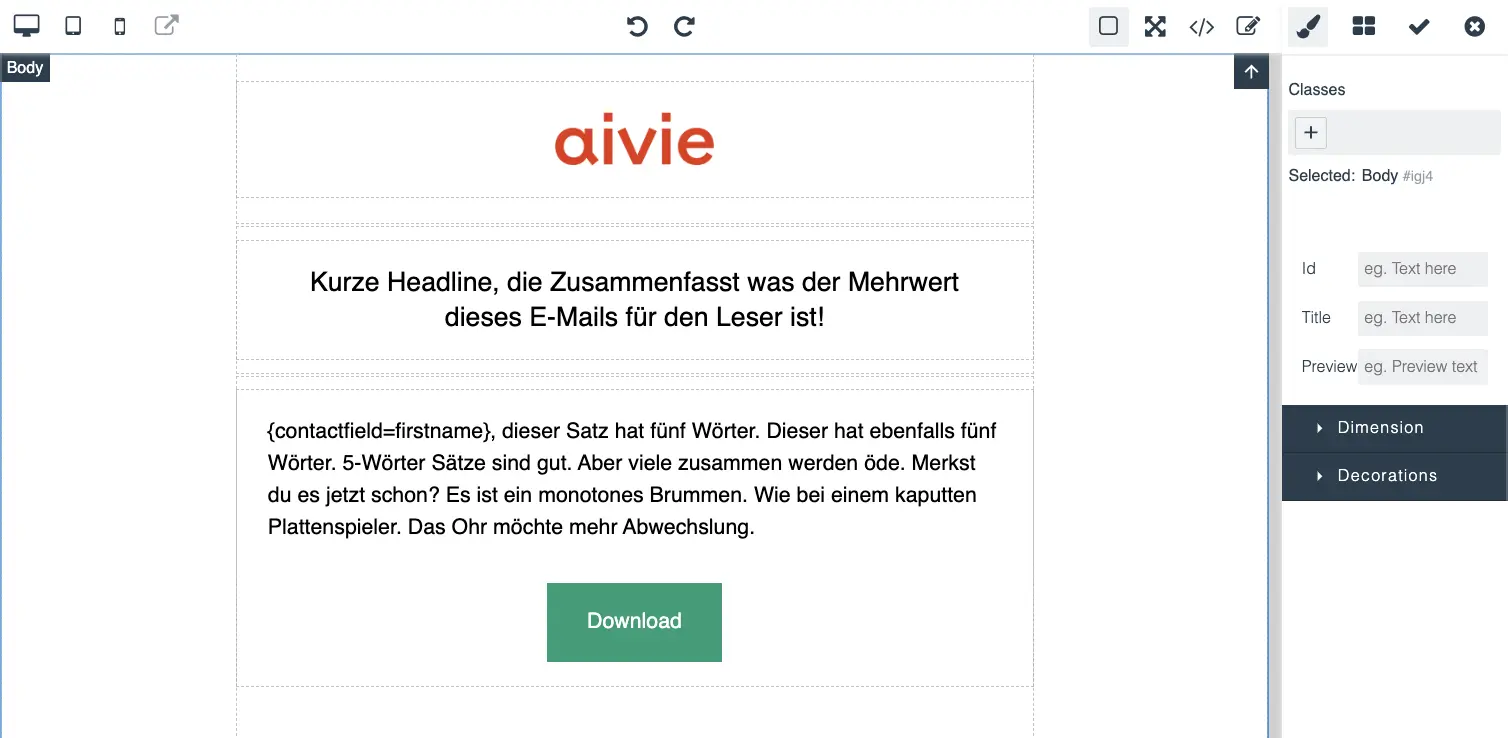 In the e-mail account, the preview text is displayed as follows.